Family members, friends and members of the community gather to light candles and release balloons to celebrate the life of 17-year-old, Nye'Tazia Hicks, in Portsmouth, Virginia on Thursday, August 1, 2019.
A student walks into the Hampton Coliseum as they began the graduation ceremony for the class of 2019 at Kecoughtan High School.
Marcus Anderson poses for a portrait with a red, white and blue eagle he got airbrushed on his chest at Yorktown Beach on Thursday, July 4, 2019.
DJ Fuller, a mother of seven adopted trauma children, holds her youngest son Levi in her arms at their home in Amesville, Ohio.
Nancy Alvarado and Beulah Macelin stand together as they throw their flowers into the ocean during the Day of Remembrance ceremony on Saturday.
Kids cool off at Buckroe Beach after a hot day on Monday, July 15, 2019.
A pigeon remains trapped in a third story window in a cramped alleyway in Pomeroy, Ohio. It appears motionless as it frantically hovers above the corpses of other birds hoping to find the way out.
Mike Smith cuts his grass at his home in Hampton on Monday, July 15, 2019.
The Reserve Officers' Training Corps (ROTC) branch at Ohio University practices and teaches repelling safety outside Bentley Hall on Septmeber 20, 2017.
Harold Blazier, Manager of the Ohio Unviersity botanical garden and greenhouse, tends to his carnivous plants on Wednesday, April 5, 2017.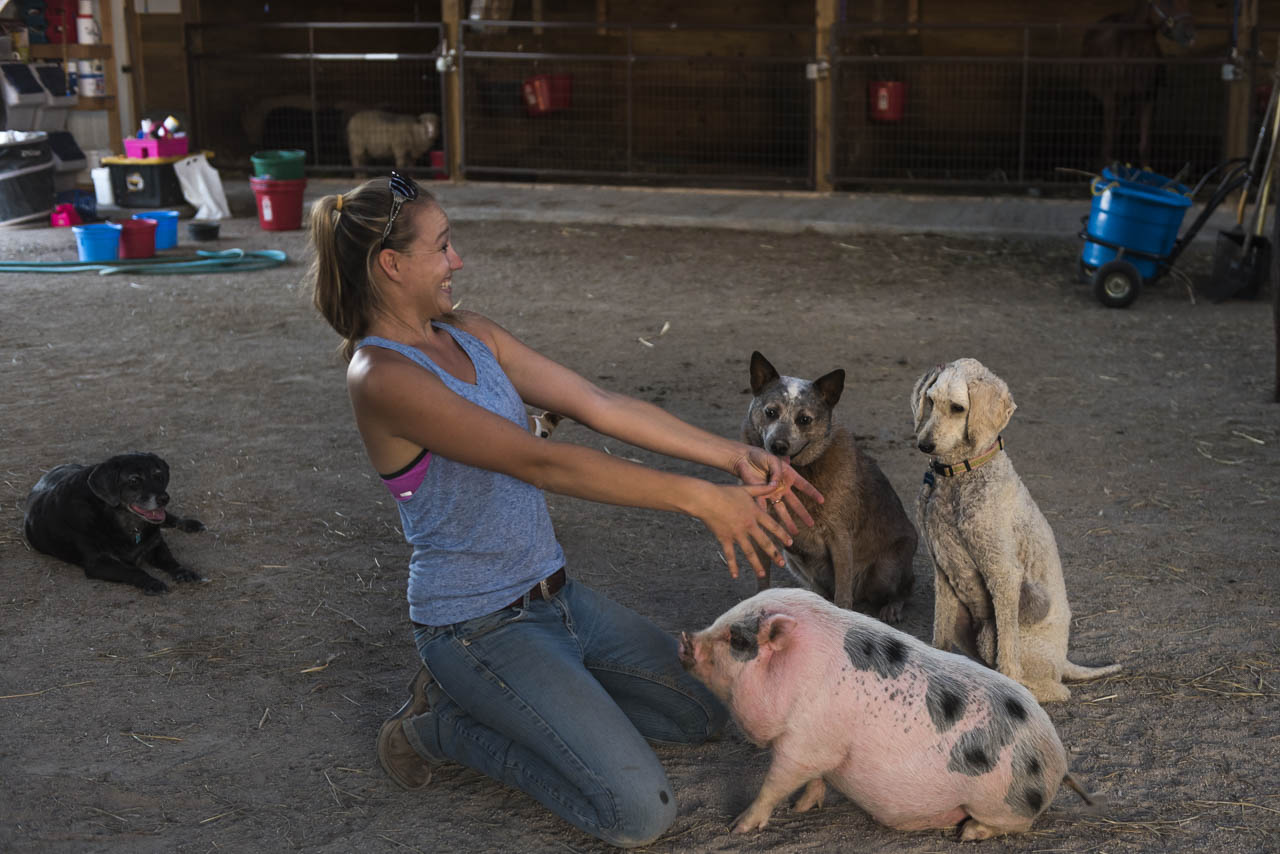 Rachel Bendler, co-owner of Bella Run Equine, shows her husband Zach how she taught their new pet pig to sit on Monday September 12, 2016 in Athens, Ohio.
Tim Dailey holds out his hands after working on a car in his dad's auto body shop in Cynthiana, Kentucky.
A scene from Boyd Station, Kentucky.
Mary holds up a fresh batch of onions that she had just picked from her garden at home just outside of Cynthiana, Kentucky.
An Athens City Police Officer begins to shut down a house party during Congo Fest at Ohio, University.
The sunrise hits the top of Sequoia National Park's skyline in Lone Pine, California.
Volunteer firefighters hose off the streets in Pomeroy to try to wash away some of the resting water still on the roads.
Athens Firefighters gather around a flipped over car on Morris Avenue on February 9, 2019.